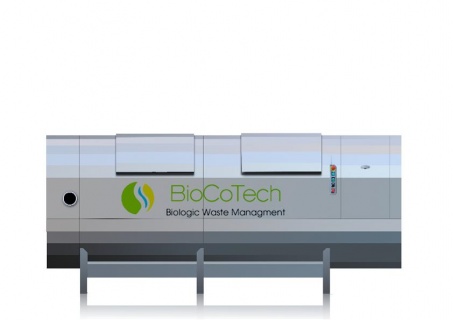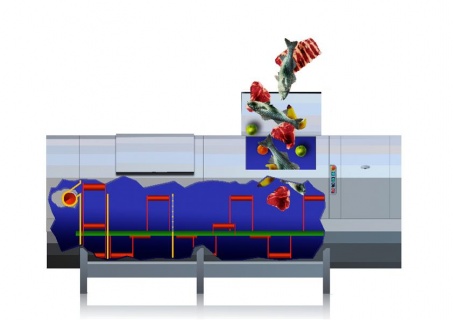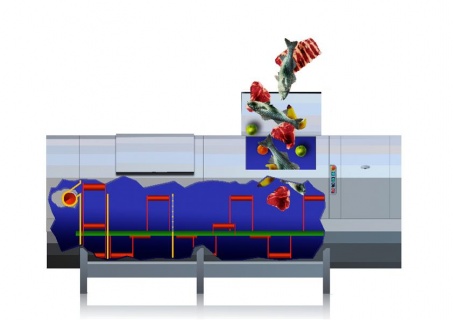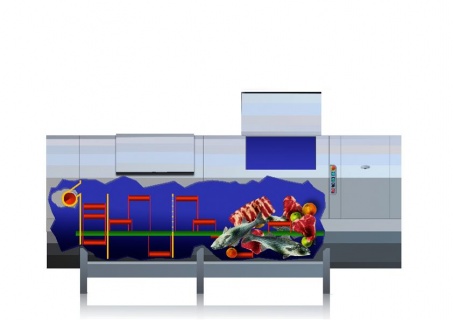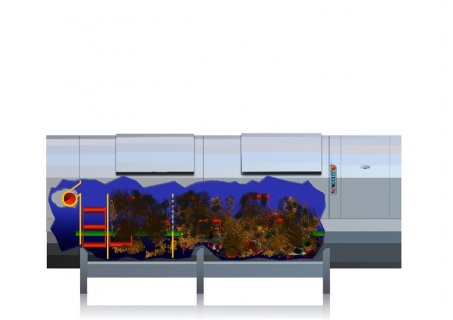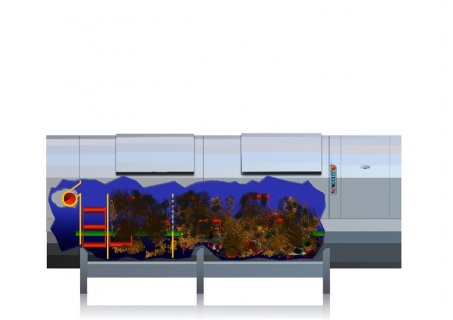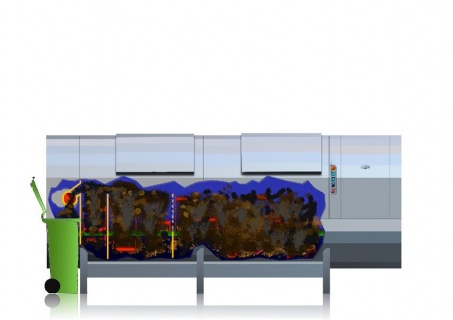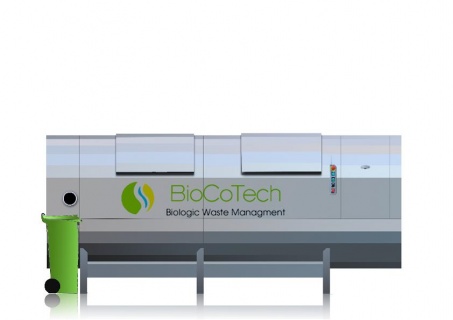 The BioSpeed composting process is based on a method that enables microbes to function under optimal conditions. All the microbes used in the BioSpeed system, including the cellulose-degrading ones, are advanced mesophilic and thermophilic microbes, i.e. they work at temperatures of up to 80 degrees Celsius (oC).
These parameters enable an accelerated and continuous decomposition of organic material into powder, providing high capacity in compact machines.
This is how a BioSpeed composting machine works:
The food waste is emptied into a processing chamber, either directly or through a mincer.
The machine processes and aerates the waste using an innovative mixing technique.
In the course of 24-72 hours, microbes break down the waste into a compost powder that is automatically discharged from the processing chamber.
The compost powder is hygienic and easy to empty.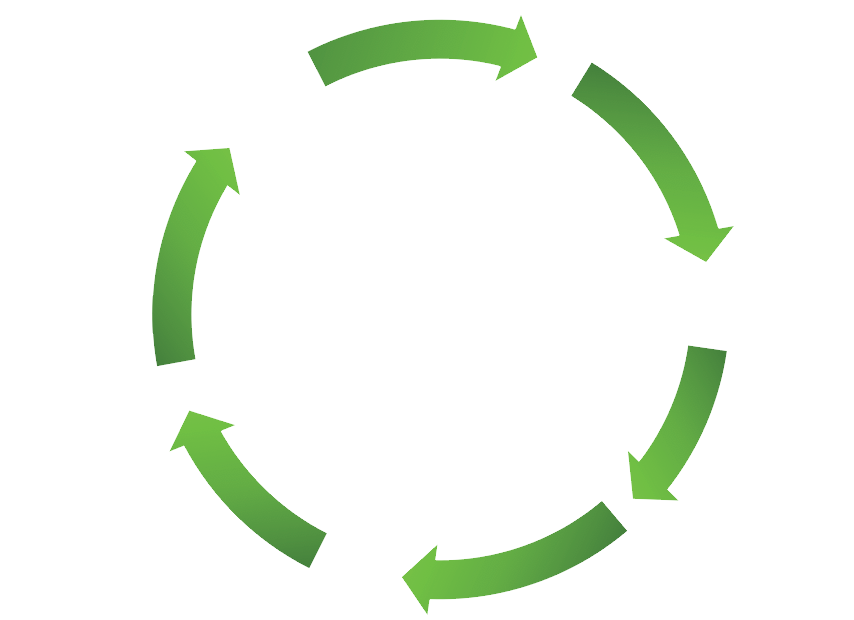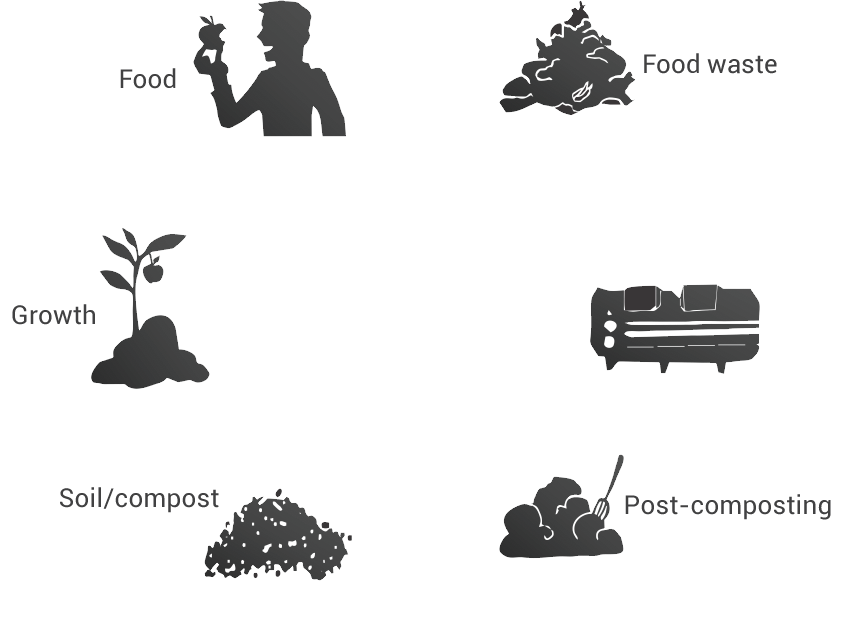 Advantages of using a BioSpeed composting reactor:
The continuous processing of food waste eliminates the need for a cooling room for the temporary storage of bins.

A standard 140-litre container from the kitchen can be tipped directly into the machine using a hydraulic bin lift.

The processed and reduced waste is automatically discharged into a standard 140-litre (or larger) container. Further transport will therefore be based on pre-existing logistics routines.

Reduced transport results in reduced CO2 emissions into the atmosphere.

The end product after reduction can be used as a soil additive and fertiliser.

Increased awareness is achieved with regard to the sorting of food waste.
The process is hygienic and odourless. A vacuum inside the machine prevents the spreading of odour. There can be some odour associated with adding new waste. The end product also has an odour, but this is considered to be a spicy smell. It will not generally be considered a problem as long as the room has normal ventilation.

The reactor can be installed in a waste room or in an external container. The container can even be painted or boarded in so that it fits aesthetically into its surroundings.

The automatic process can be easily adapted to meet customer requirements and patterns of use. For example, it can be set so that the machine will stop discharging processed waste if the customer has not attended to it for x number of days. This will prevent having to deal with overfilled containers on a Monday.